Madman
Regular price
Sale price
R 1,152.10
Unit price
per
Sale
Sold out
The CLD3 is a stand-alone coolant level alarm.
It has a Madman M-button that is both functional and aesthetically pleasing when mounted in your vehicles dash.
Application: 
Prevention of engine over heating due to a sudden coolant loss.
Description:
It has a beautiful 2 colour LED Madman Button which shows green for all OK and will flash red when it does not detect the presence of water.
The button silences/mutes or disables the alarm. 
It combines microprocessor technology and AC signal probe excitation to accurately determine the absence/presence of coolant level.
The CLD3 can use inexpensive probes such as stainless steel screws to determine the coolant level. It also features a failsafe input circuit. The CLD3 can also be used with float level type sensors.
What's in the box?
The module, button, buzzer and wiring harness.
Additional info:
The unit has an electrical terminal that must make contact with the coolant. Usually it is installed with 2 stainless steel screws into the plastic coolant header tank. If this is not possible or preferred then one of Madman's coolant level adapters may be used.
Share this product with a friend
View full details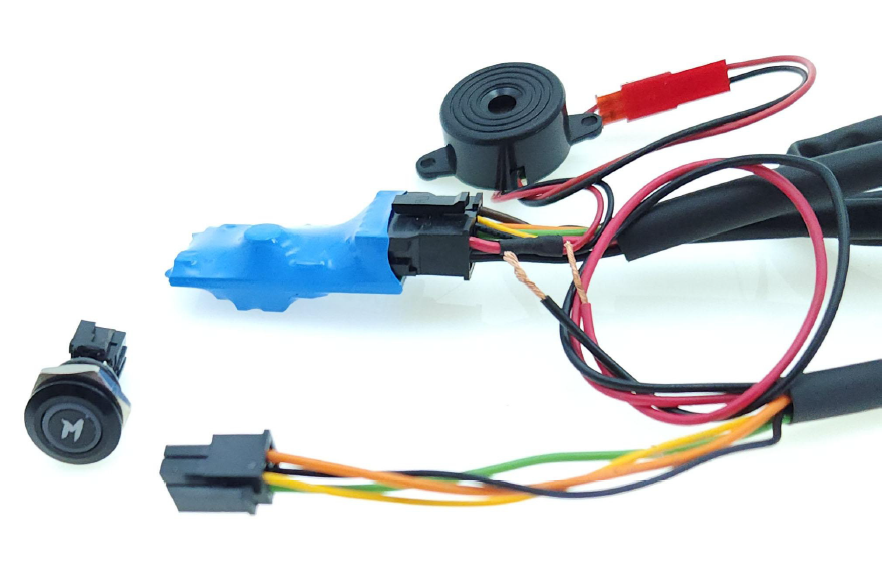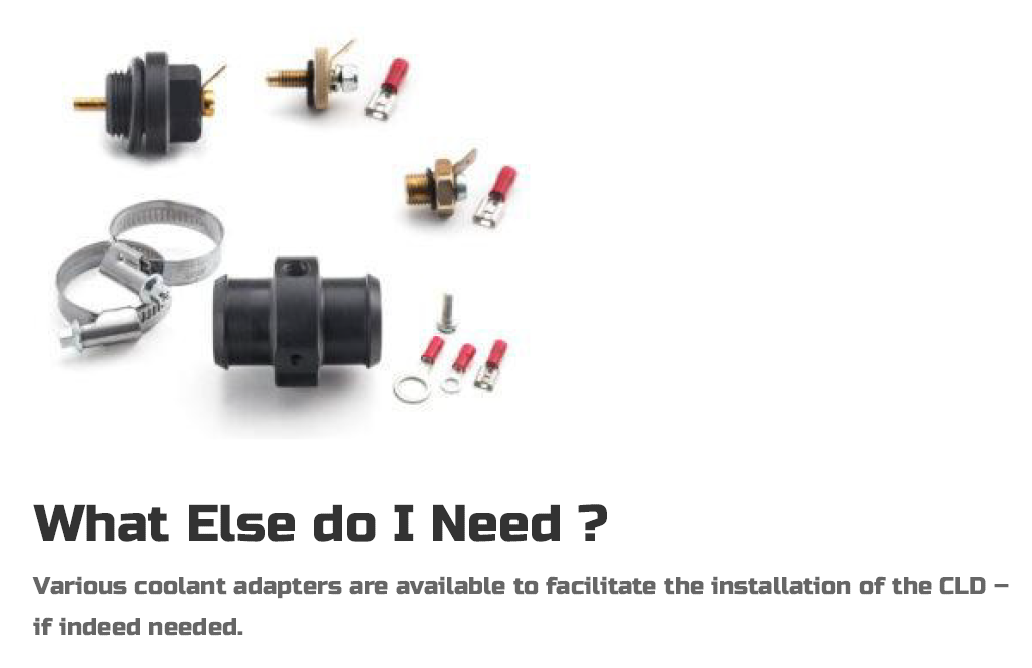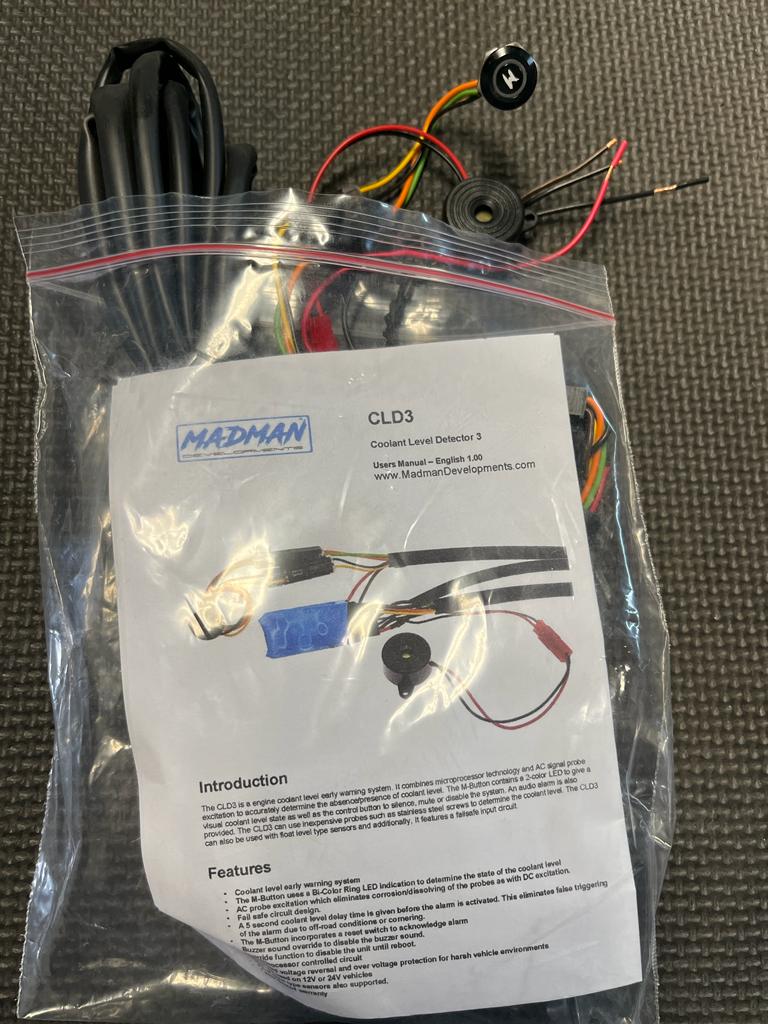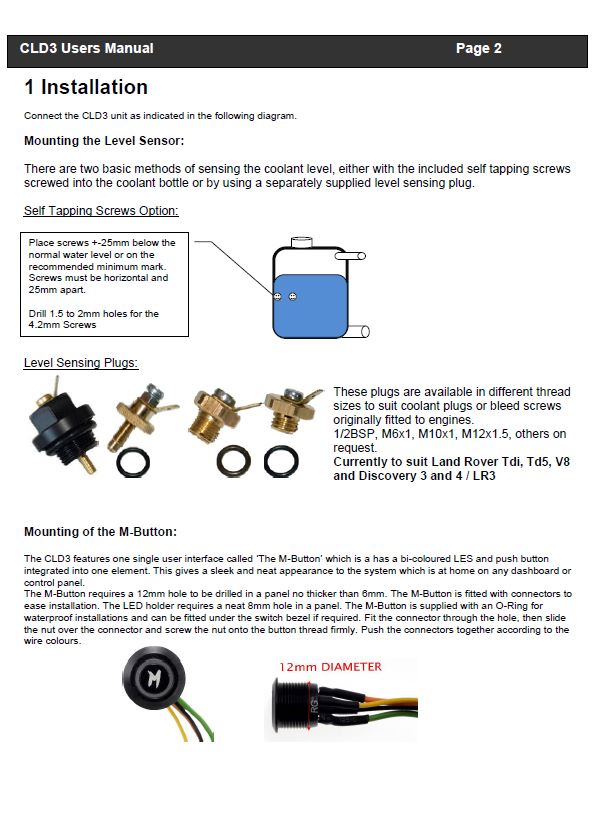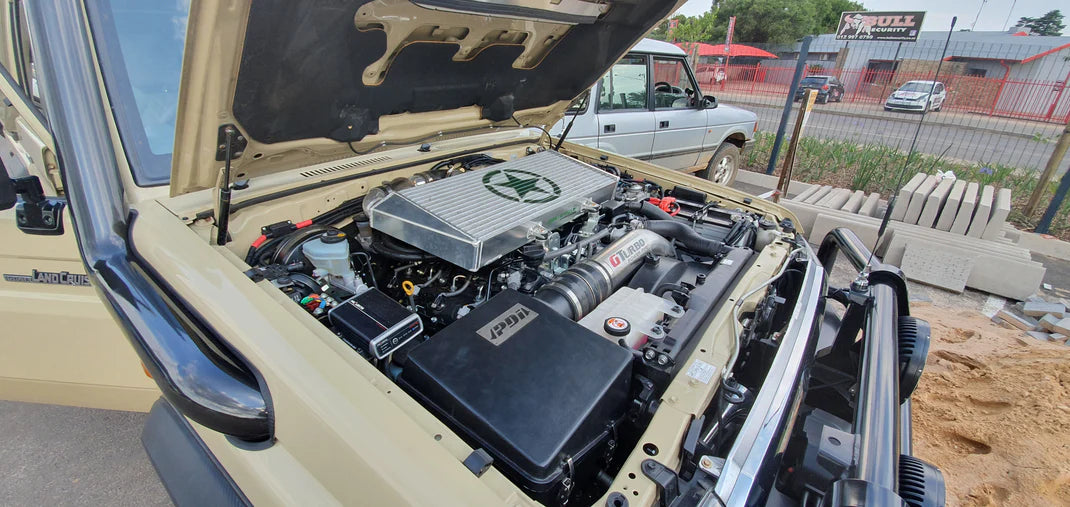 DIY ?
Installation is not difficult, however some basic tools and skills are needed. Take a look at our Videos and Docs, if you understand them, You should have no problems.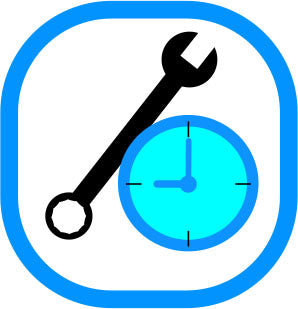 Install it for me please...
Sometimes you just can't manage to do everything, even if you can. We don't have any official installers in the USA yet, however, take the kit to your favourite repair place and ask them. We will be very happy to help them with the install, maybe they even become installers !